Lakey shares peacebuilding stories at final banquet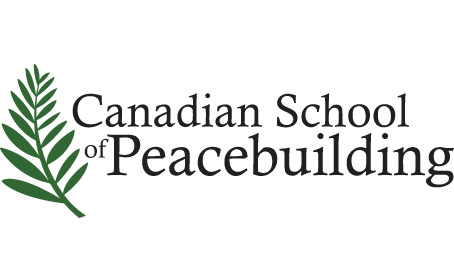 Professor, author, and peace activist George Lakey shared his knowledge, experience, and renowned storytelling with the Canadian School of Peacebuilding's (CSOP) third and final celebration banquet on June 23 for the 2011 series of courses.
CMU's Canadian School of Peacebuilding (CSOP) offers a selection of five-day peacebuilding courses for personal and professional development or academic credit each June, this year running June 6-24. Each week during CSOP, members of the public join with students and instructors for a lunch banquet to enjoy local food and inspiring speakers.
"This is a time to gather as a community of peacebuilders, to celebrate with great food and to be inspired by the stories of peacebuilders around the world," says Valerie Smith, CSOP co-director with Jarem Sawatsky. "We want to create an oasis for people to be reenergized and inspired for the work ahead of them."
For the past two years, the banquets have been built around the theme "Stories of Great Peacebuilders." Each week, one instructor is invited to tell stories of people they see as great peacebuilders. George Lakey, instructor for the Non-Violent Action Strategies for Social Change course (June 20-24), concluded this series as this week's banquet speaker.
"George is an excellent storyteller with a long history of studying, teaching, and living as a peacebuilder," says Smith. "He has a wealth of experience, wisdom, and stories."
Lakey is a visiting professor and research fellow at Swarthmore College, author of eight books on peace and social change, a known civil rights activist, a world-renowned workshop leader, and founder of the non-profit peace group Training for Change.
Aboriginal educator Stan McKay was featured as guest speaker for the June 9 banquet and Michelle LeBaron of the University of B.C. law faculty shared during the June 16 banquet.
For information about the 2012 Canadian School of Peacebuilding, including courses, instructors, and banquet details, visit www.cmu.ca/csop later this summer.
Canadian Mennonite University, through Menno Simons College (CMU's campus at The University of Winnipeg) and through its south Winnipeg Shaftesbury campus, offers one of the most comprehensive undergraduate programs in peace and conflict studies in the world. Located in Manitoba, CMU has over 1,700 students at its two campuses and enrolled through its Outtatown discipleship program. CMU is a member of the Association of Universities and Colleges of Canada.

Written by Carla Lowe for CMU
Photo:  CMU

For CSOP information, contact:
CSOP Co-director Valerie Smith
csop@cmu.ca; Tel. 204.487.3300 Ext. 316
Canadian School of Peacebuilding at CMU
500 Shaftesbury Blvd
Winnipeg, MB R3P 2N2
www.cmu.ca/csop

For CMU information, contact:
Nadine Kampen, CMU Communications & Marketing Director
nkampen@cmu.ca ; Tel. 204.487.3300 Ext. 621
Canadian Mennonite University
500 Shaftesbury Blvd.
Winnipeg, MB R3P 2N2
www.cmu.ca