Resonance, Receptivity and Radical Reformation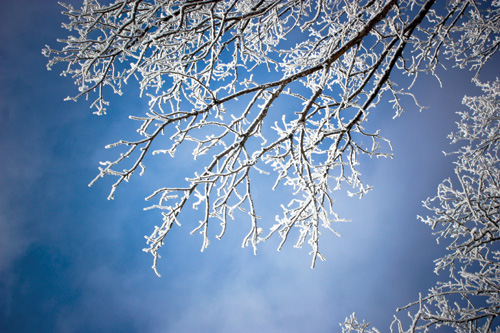 By Melanie Kampen
On January 25 and 26, 2011, Canadian Mennonite University (CMU) welcomed Dr. Romand Coles to its annual Winter Lecture series.  Coles is the Frances B. McAllister Endowed Chair and Director of the Program for Community, Culture, and Environment at Northern Arizona University.  His interests intersect political theory, philosophy, theology, and political practice leading him to prepare his lectures on Resonance, Receptivity and Radical Reformation.
CMU's annual Winter Lectures highlight the arts, sciences, humanities, and interdisciplinary studies at CMU and foster dialogue between these disciplines and the Christian faith.
"Coles is very interested in Christian thought and practice, so he is a particularly helpful dialogue partner for us," said Paul Dyck, Associate Professor of English and member of the Special Lectures Committee.
Coles, who brings 20 years' experience teaching political theory, holds a Ph.D. in Political Science from the University of Massachusetts.  His recent publications include Beyond Gated Politics: Reflections for the Possibility of Democracy (2005) and (with Stanley Hauerwas) Christianity, Democracy, and the Radical Ordinary: Conversations between a Radical Democrat and a Christian (2007).
In the first of his three lectures presented on campus at CMU, Coles noted that our intra-societal encounters with difference are marked by two kinds of resonance.  The "resonance machine" of mainstream politics leads us to hostility and the exercise of imperial power in order to manage conflicts of difference across political and ethical lines.  The alternative, however, names a very different kind of power, which makes itself vulnerable to the other and thereby initiates resonant receptivity across difference.  Where the former proliferates mimetic violence, the latter questions this as the normative response to difference and by its interrogative character, breaks open the vicious cycle with a creative and wild peace.  It is at this point that Coles finds John Howard Yoder's work on non-violence particularly illuminating.  Yoder suggests that Jesus' life and death were marked by the continuous temptation to take matters into his own hands and bring about a Messianic revolution once and for all.  Not only is this evident in Jesus' encounter with the devil in the wilderness, it is more generally a constant temptation referred to by Yoder as the Zealot option.  As we know, Jesus rejects this option, the zealous desire to get a handle on history in order to bring about a particular end. Jesus' response is rather what Coles calls a practice of "wild patience": patience because it resists the urgent anxiety for control, and wild because it names the active cultivation of a different kind of posture towards violence and difference in general.
The second lecture explored some recent developments in neurobiology, particularly the study of mirror neurons.  Coles illustrated the findings in the simple example of the way a smile towards another person elicits a smile in return.  The sight of a smile resonates at the neurological level, the mirror neurons begin to fire, and a smile is provoked in return.  This does not imply that we are somehow "smiled into becoming" as Coles cautions, but it does show us that we are deeply biological and corporeal creatures.  Coles further suggests that our preoccupation with political control and management reflects our lack of resonance across difference and is a symptom of what he refers to as "political autism."  Autism is marked by a lack of neuro-resonance with the emotions of others.  Its political diagnosis then names a lack of resonance across difference in the body politic.  Also recognizing that social practices cultivate our bodies in particular ways, Coles suggests that many of our current social customs, political frameworks, and educational institutions, cultivate practices that diminish, shut down, and deflect our capacities for receptive resonance.  Receptive resonance as an antidote to political autism does not imply agreement across difference but the initiation of dynamic interaction and exchange.  Furthermore, it does not name a solution to conflicts of difference; rather, it reconceives of society as an ecosystem.  Multifarious practices of resonant receptivity name an "ecology of post-autistic politics and ethics."  Practices of receptivity develop and increase our neurological and cultural capacities for receptivity and in this performative way they create "liturgies of transformation."
Having called attention to the immanence of resonance to the socio-political fabric, Coles spurred our imaginations in the third lecture by sharing some of the practices he participates in.  One of his criticisms of the modern university is that it is structured in such a way that thought is abstracted from the practices that engender it.  Coles maintains that the theory-practice dualism is ultimately false and that the lines that define thought need to be redrawn.  Students at Northern Arizona University are therefore involved in a number of community practices alongside their in-class studies.  "What this is not," Coles emphasized, "is the application of thought."  Rather, all the practices of the students are understood as sites of knowledge, thought, imagination, and creativity.  Liturgies of transformation take place in school assemblies and parent groups, church basements and community gardens.  Coles remarked that "if Obama is doing something big, we are doing little things—remember, un-handling history at the cellular level."
Resonant receptivity and liturgies of transformation are located in an ecosystem of energy: from cellular to solar, from biological to cultural, from political to ethical.  Engaging and receiving this energy creates an alternative "resonance machine" characterized by wild and patient labour.  The practice of resonant receptivity does not seek to overcome difference merely in a non-violent way; rather, it gives and receives difference in a posture vulnerable and open to radical reformation.
As Mennonite listeners and readers will notice, Coles' project resonates with our Anabaptist identity in interesting ways.  Particularly in regards to the continuous negotiations of the Christian witness to the world, Coles invites us to interrogate the social and political norms that govern the state but also those of the church.  How do we relate to difference?  How do we understand and engage questions of peace and violence?  In what ways are we complicit in the dominant resonance machine?  Where have we closed off the opportunity for receptivity?  With whom do we resonate?  Ultimately, these are not questions we can answer ourselves; we need the voice of others, of difference, to give an account of ourselves and the world.  The posture of resonant receptivity assumes a certain level of ignorance which understands that my liberation is bound up with yours.  As Lila Watson once remarked: "If you have come to help me you are wasting my time. But if you have come because your liberation is bound up with mine, then let us struggle together."
Canadian Mennonite University (CMU) is a Christian university offering undergraduate degrees in the arts and sciences, business, communications and media, peace and conflict resolution studies, music, music therapy, theology, and church ministries, as well as graduate degrees in Theological Studies and Christian ministry. Located in Winnipeg, Manitoba, CMU has over 1,700 students at its Shaftesbury Campus in Southwest Winnipeg, at Menno Simons College in downtown Winnipeg, and enrolled through its Outtatown discipleship program. CMU is a member of the Association of Universities and Colleges of Canada (AUCC).