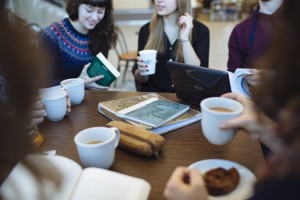 Preliminary fall enrolment at Canadian Mennonite University (CMU) shows stability of student registrations across all programs, with an overall Full Time Equivalent (FTE) of 829.
Fall registrations at the university's Shaftesbury campus have increased over last year by 2%, with 630 students and a FTE of 601. Marginal growth reflects an increase in international student enrolment.
Registrations at CMU's downtown site, Menno Simons College, also are stable with a FTE of 268.
About CMU
A Christian university in the Anabaptist tradition, CMU's Shaftesbury campus offers undergraduate degrees in arts, business, humanities, music, sciences, and social sciences, as well as graduate degrees in theology, ministry, peacebuilding and collaborative development, and an MBA. CMU has over 800 full-time equivalent students, including those enrolled in degree programs at the Shaftesbury and Menno Simons College campuses and in its Outtatown certificate program.
For information about CMU visit www.cmu.ca.
For additional information, please contact:
Kevin Kilbrei, Director of Communications & Marketing
kkilbrei@cmu.ca; 204.487.3300 Ext. 621
Canadian Mennonite University
500 Shaftesbury Blvd., Winnipeg, MB  R3P 2N2