For release October 14, 2010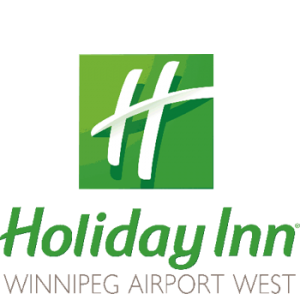 The second-largest university men's basketball tournament in Manitoba is happening this weekend – Thursday, Friday and Saturday, October 14 to 16 – when Winnipeg's Canadian Mennonite University (CMU) Blazers host the first annual Holiday Inn Airport-West Invitational. The tournament takes place in CMU's Loewen Athletic Centre.
Tournament entries include the University of Manitoba Bisons and The University of Winnipeg Wesmen of CIS Canada-West, along with Canadian Mennonite University Blazers of the Manitoba Colleges Athletic Conference, Briercrest Clippers from Caronport, Saskatchewan, Lakeland College Rustlers from Lloydminister, Alberta, and the Dakota College Bottineau (DCB) Lumberjacks from North Dakota.
Tournament play begins at October 14 at 6 p.m. when CMU Alumni Nick Miller and the Manitoba Bisons battle Briercrest Clippers. CMU Blazers then host high-flying Lakeland College from Lloydminister at 8 pm.
Friday, October 15 sees Lakeland Clippers take on the UWinnipeg Wesmen at 4 p.m., followed by a classic prairie rivalry between CMU and the Briercrest Clippers at 6 p.m. The final game of the evening sees Dakota College Bottineau of the National US Junior College league play the local University of Manitoba Bisons.
On Saturday, October 16, UWinnipeg and Briercreset go head to head at 4 p.m., then CMU Blazers tip-off with Dakota College Bottineau at 6 p.m., followed by DCB versus U of M @ 8 p.m.
The CMU Loewen Athletic Centre is located at 500 Shaftesbury Blvd. in Winnipeg.
Canadian Mennonite University (CMU) is a Christian university in the Anabaptist tradition, offering undergraduate degrees in arts and science, business and organizational administration, communications and media, peace and conflict resolution studies, music and music therapy, theology, and church ministries, as well as graduate degrees in Theological Studies and Christian ministry.
Located in Winnipeg, Manitoba, CMU has over 1,800 students at its Shaftesbury Campus in southwest Winnipeg, at Menno Simons College in downtown Winnipeg, and enrolled through its Outtatown discipleship program. CMU is a Member of the Association of Universities and Colleges of Canada (AUCC).
Holiday Inn Airport-West Invitational Men's Basketball Tournament Schedule
Thursday, October 14
U of M vs Briercrest @ 6pm
CMU vs Lakeland @ 8pm
Friday, October 15
Lakeland vs UWinnipeg @ 4pm
Briercrest vs CMU @ 6pm
DCB vs U of M @ 8pm
Saturday, October 16
UWinnipeg vs Briercrest @ 4pm
CMU vs DCB @ 6pm
U of M vs Lakeland @ 8pm
---
For Tournament or Athletics Department information, contact:
CMU Head Coach: Darcy Coss: mensbasketballcoach@cmu.ca
Athletic Director Russell Willms: rwillms@cmu.ca; 487-3300 ext. 690
For CMU general information, contact:
Nadine Kampen, CMU Communications & Marketing Director
nkampen@cmu.ca