CMU is pleased to announce the recipients of its Leadership Scholarships: Claire Hanson, Rosthern Junior College/QSI; Liam Kachkar, Paul Kane High School; Amelia Pahl, Mennonite Collegiate Institute; and Isaac Schlegel, Mennonite Collegiate Institute.
Four Leadership Scholarships are offered to students who demonstrate significant leadership ability, academic excellence, personal character, service, and vision. Worth up to $14,000 distributed over four years, the Leadership Scholarship is awarded to recent high school graduates.
"As in past years, CMU again received many outstanding submissions for the Leadership Scholarship," says Lois Nickel, Director of Enrolment Services. "I found this year's recipients especially wise and articulate in their essays. As readers of the applications, we were highly impressed with not only their writing abilities, but their extended community involvements and vision for the future. We very much look forward to having them contribute to our CMU community this coming fall."
Students applying for the Leadership Scholarships are required to provide a resume of their leadership involvement in a variety of areas, along with two letters of recommendation, and an essay reflecting on a leader who inspires them.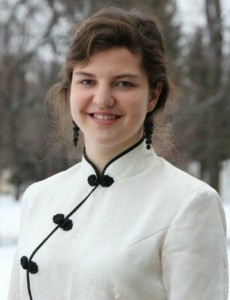 Claire Hanson aims to lead by guiding people from within, rather than commanding people from above. Inspired by Harriet Tubman, the American abolitionist who was one of the key orchestrators of the Underground Railroad, Hanson identifies Tubman's self-sacrifice and empathy key aspects of leadership. Serving on student committees, worship teams, and volunteering as a teacher's assistant has provided Hanson with opportunities to lead by example and encourage others as they develop their own leadership skills.
"My motivation is trying to allow people to have a better chance in life, so that they can become leaders themselves. By being a good leader, and leading by example, I am able to show people the characteristics of a good leader, and am able to inspire them to follow my lead. This thinking is what has motivated me, not only to lead, but to serve others while doing so, and to do the best that I can in all areas of life."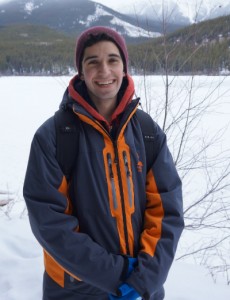 Liam Kachkar believes one person can make a difference and this belief motivates him as he leads in his school, church, and as a camp counsellor. The positivity and passion of Craig Kielburger, who founded Free the Children when Kielburger was 12 years old, has inspired Kachkar to make a difference from a young age. Local and international volunteer and learning experiences with We Day, Mennonite World Conference, and others, have helped shape Kachkar into the leader he is today and he looks forward to continuing to develop his skills on Outtatown.
"I want to serve and lead others as God has taught me to do so well. With the passion and voice that I have been given, I want to strengthen my self-confidence and my motivation. I want to be a leader who can learn from criticism, by becoming a more patient and thoughtful listener. As Jesus and Craig Kielburger have, I will continue to serve my brothers and sisters—not only as a follower but also as a leader. For it is certain, one person can make a difference."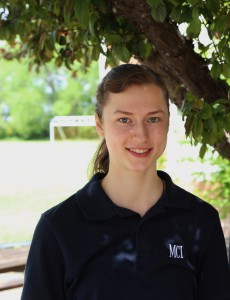 Amelia Pahl desires to create positive change through facilitating dialogue and interactions between people with humility and respect. She's been inspired by Steve Heinrichs, director of Indigenous Relations at Mennonite Church Canada, and the interfaith initiatives and dialogues he has been a part of. Through experiences in school and church including serving on committees, teaching Sunday school, and leading worship, Pahl has had the opportunity to share her passion for bringing people together in community.
"At CMU, I hope to continue developing my understanding of what it means to be a leader. I want to nurture humility and respect both as a leader and participant in dialogue, and I know I will benefit from the opportunity the university gives to be a part of a diverse and caring community. I desire to learn more about my place in the Kingdom of God and what it means to serve the "least of these," and my hope is that God will show me ways to serve all those I meet with humility and love."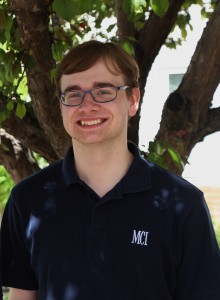 Isaac Schlegel hopes his leadership will inspire others to love their fellow humans wholly and without reservation. He draws inspiration from Tenzin Gyatso, the 14th Dalai Lama, whose commitment to love, respect, and nonviolence models a leadership style that emphasizes equality. A desire to improve the environment he's in and bring people closer to equal footing are two of the reasons Schlegel has pursued leadership roles, including serving as Student Council President.
"God's love gives me an irrefutable, unconditional value. This love is also an assurance that at the end of things, as Martin Luther King would put it, the arc of the universe will bend towards justice. Knowing that humans are made in the image of God, the good that I see in the world reflects upon its creator. One cannot disservice something made in God's image without indirectly refuting God… Christ taught and demonstrated concrete values of justice, and pushed people to practice the law to its fullest extent. This commitment to ideals reminds me as a leader to preserve my integrity and be deeply rooted in Christ's law of love."
About CMU
A Christian university in the Anabaptist tradition, CMU's Shaftesbury campus offers undergraduate degrees in arts, business, humanities, music, sciences, and social sciences, as well as graduate degrees in theology, ministry, peacebuilding and collaborative development, and an MBA. CMU has over 800 full-time equivalent students, including those enrolled in degree programs at the Shaftesbury and Menno Simons College campuses and in its Outtatown certificate program.
For information about CMU visit www.cmu.ca.
For additional information, please contact:
Kevin Kilbrei, Director of Communications & Marketing
kkilbrei@cmu.ca; 204.487.3300 Ext. 621
Canadian Mennonite University
500 Shaftesbury Blvd., Winnipeg, MB  R3P 2N2